We had a great turn out for the 2013 BBQ.  Here are some of the great folks that supported the Association! It was great to have Bob Sluder – Fire Safety Chairman, The DNR spoke and Local Sheriff officer. A more detailed recap of the BBQ will be posted up. It was great to have you all come and enjoy the food! On behalf of the board, enjoy your summer at Alpine Acres!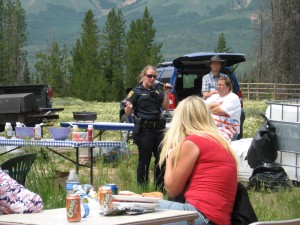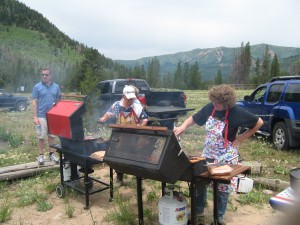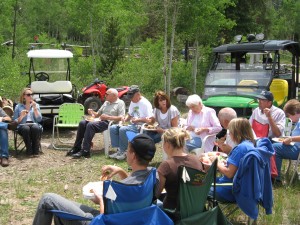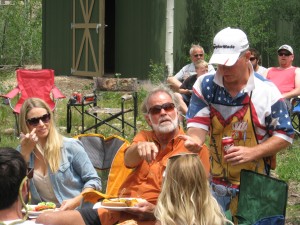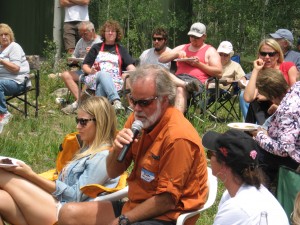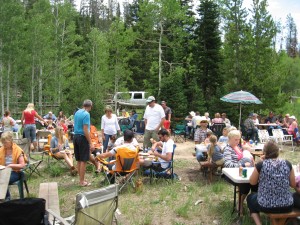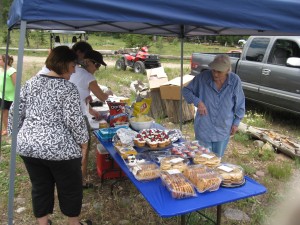 Reminder – Alpine Acres BBQ – Independence Day Holiday – July 6, 2013 at 1:00 pm common area near the fire tool shed!
Bring your family. Come hungry. Hear the updates for the Summer!
2012 report: Dear Alpine Acres Association members,
Thank you for an outstanding picnic this past weekend!  Our numbers
continue to grow–I counted approximately 140 in attendance.  It ism
always nice getting to know one another better.
I hope you enjoyed the information presented–my thanks to those who
participated.  After the picnic Sargent Wright vigilantly patrolled the
area for fire pit and firearm violations, issuing citations.  We want to
foster harmonious, neighborly relations while also safeguarding our mutual
investment for the safety and enjoyment of all.
I believe we will be welcoming many new members into our association
family this year and are grateful for their interest.  Thank you for
continuing to reach out and invite neighbors to get involved.
Sunday morning a handful of us gathered to drive roads, assessing repairs
needed to gates, locks, roads, bridges, culverts, etc.  While we have
addressed and will continue to follow up on every action item decided upon
during our annual meeting, we will also continue to take action on issues
that can only be found during the summer months.
We will continue to network with county and federal contacts to hopefully
obtain financial assistance in every area possible to ensure our area
remains as safe and beautiful as can be.
Thank you for your personal efforts–the county road is lined with debris
that is ready for the chipper service.  Our awesome association fire
council is following up to ensure the chipper is rescheduled as soon as
possible.  With all the wild land fires, it takes continual following up
to ensure we received promised service, and we are grateful for all
efforts.
We will continue to communicate any pressing or important items via
e-mail, and you are always welcome to contact us with any question or
concern.  We are grateful for the opportunity of serving you, and thankful
for your cooperation and contributions.
Sincerely,
ALPINE ACRES BOARD OF DIRECTORS
David Pack, president